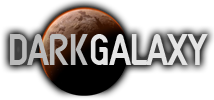 Alpha 3 - Signups Enabled
Posted by FrostyCoolSlug - 24th December 2019
Signups for Alpha 3 have now been enabled, please login or signup on the right!

Turns will start on the 27th of December at 20:00 Game Time
Alpha 3 - 27th December
Posted by FrostyCoolSlug - 15th December 2019
Greetings! Apologies for the silence for a little bit, things have been a little stressful and busy over here, but I'm looking to run a final alpha prior to the year completing, pending a beta occurring in January which will run with one hour turns for three months.
Primary changes for this alpha are related to the addition of combat score, some improvements to combat as well as various fixes and improvements happening. Fighting finally has meaning, and we all know the real winners are the combat score
whores
champions.
Other fixes include:
* Invasion attempts correctly cancel entire queues if workers are pulled out of their current job to assist.
* News item for invading player are flagged as 'Unread' regardless of result
* Improvements to Transfers, should be slightly more reliable when mass moving units
* Fixed Transferring from a not-owned planet causing fleet queue to become stuck
* Fixed queue manipulation during turn update occasionally causing queue duplication
* Fixed edge-case where ships may not fully expending their shots when a ship is destroyed
* Allow players to login from multiple locations simultaniously
* Soldiers being created are now properly hidden from the UI ("CreatingSoldier")
* Basic avatar support has been added, although not complete and requires some more work
* "Remember Me" button now actually functions correctly
* Whitespace is now automatically stripped from the beginning and end of all form fields (this may cause issues, let me know)
* Fleet 'Wait' options now correctly repeat
* Players alliance tags will now correctly show in player rankings
* Fixed issue where moving alliance can break historical Battle Reports
As always, please join us on the
discord server
to discuss the game, or join the
forums
.
I'll update this post when signups are open, until then!