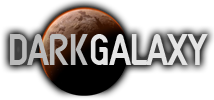 Alpha 2 Concluded
Posted by FrostyCoolSlug - 22th September 2019
Greetings! Alpha 2 has come to a close after 3000 turns, thanks to everyone who joined and participated in this test, you all help with bringing Dark Galaxy back to life.
While the next game hasn't been scheduled yet, I've provided some personal feedback on the alpha to
the forums
, feel free to go and create your own threads, and participate in the discussion.
Until Next Time!