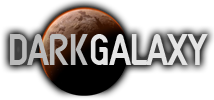 Alpha 1 Concluded
Posted by FrostyCoolSlug - 28th August 2019
Greetings all, it was a fun weekend, but the Alpha has now concluded, thanks to everyone who participated and assisted with ensuring that Dark Galaxy is as bug free as possible.
I have a few tasks to do, which can be tracked on the
trello
tracker, I'm hoping to get all the blockers cleared out quickly, fix a few smaller issues, then start planning Alpha 2. Watch this space or, as always, keep an eye on the
forums for information on things moving forward. I'll also be around for general conversation and discussion on
Discord
, you'll also get the most up to date information on progress there!